GlobeNewswire
RPT Realty Issues 2022 Corporate Sustainability Report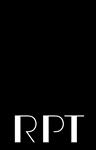 News provided by
RPT Realty
Sep 19, 2023, 4:15 PM ET
NEW YORK, Sept. 19, 2023 (GLOBE NEWSWIRE) -- RPT Realty (NYSE:RPT) ("RPT" or the "Company") announced today the release of its third annual Corporate Sustainability Report. The report details RPT's strategy and performance in the areas of environmental, social and governance (ESG) and demonstrates the Company's commitment to be a disciplined steward of ESG principles through transparent, consistent and reliable reporting of our plans and ongoing progress. The report can be found on the Corporate Responsibility page of the RPT website.

"RPT's investments in our people, properties and processes have resulted in tangible progress towards our ESG goals, as reflected in our third annual Corporate Sustainability report," said Brian Harper, President and CEO. "As the Company works towards the successful closing of the proposed merger with Kimco Realty, we are proud to pass on a solid ESG foundation to build upon, ensuring a sustainable and prosperous future for the combined company's stakeholders."
Environmental Highlights
Reduced electricity consumption in landlord-controlled areas by 19% in 2022, compared to 2018
Diverted 24% of landlord-controlled shopping center waste from landfills, compared to 2018
Saved almost 19 million gallons of water in 2022, compared to 2019, a reduction of nearly 25%
Social Highlights
99% of respondents to an employee engagement survey care about the success of RPT and 95% are proud of the work that they do
41% of new hires in 2022 were racially diverse, increasing RPT's racially diverse workforce by 5% in 2022 to 24% of employees
RPT employees contributed 832 hours of hands-on volunteer time to 54 different organizations spanning 12 states, all within communities where we live and work
Governance Highlights
Directly linked the achievement of specific ESG goals, such as the implementation of LED lighting, smart irrigation, and waste management projects, to the bonus portion of executive compensation
Implemented an enhanced Crisis Management Plan, Crisis Communication Plan and Emergency Response Plan
Conducted quarterly risk assessments in connection with the Enterprise Risk Management program with the goal of giving RPT a greater ability to manage and prioritize risks
Established the Data Governance Council that aligns business strategy with data analytics and establishes data management and quality control standards
Recognition Highlights
50/50 Women on Board Gender Balanced Board Recognition
GlobeSt. Real Estate Forum Best Places to Work
GlobeSt. Net Lease Influencer
Green Star by GRESB for ESG excellence
Best & Brightest in Wellness
Top Workplaces Detroit Free Press
EV Charging Hero by Connect the Watts
About RPT Realty
RPT Realty owns and operates a national portfolio of open-air shopping destinations principally located in top U.S. markets. The Company's shopping centers offer diverse, locally-curated consumer experiences that reflect the lifestyles of their surrounding communities and meet the modern expectations of the Company's retail partners. The Company is a fully integrated and self-administered REIT publicly traded on the New York Stock Exchange (the "NYSE"). The common shares of the Company, par value $0.01 per share are listed and traded on the NYSE under the ticker symbol "RPT". As of June 30, 2023, the Company's property portfolio (the "aggregate portfolio") consisted of 43 wholly-owned shopping centers, 13 shopping centers owned through its grocery-anchored joint venture, and 49 retail properties owned through its net lease joint venture, which together represent 14.9 million square feet of gross leasable area. As of June 30, 2023, the Company's pro-rata share of the aggregate portfolio was 93.2% leased. For additional information about the Company please visit rptrealty.com.
Company Contact:
Vin Chao, Managing Director - Finance
19 W 44th St. 10th Floor, Ste 1002
New York, New York 10036
vchao@rptrealty.com
(212) 221-1752
Forward Looking Statements
This communication contains certain "forward-looking" statements within the meaning of Section 27A of the Securities Act of 1933, as amended (the "Securities Act"), and Section 21E of the Securities Exchange Act of 1934, as amended. RPT Realty ("RPT") intends such forward-looking statements to be covered by the safe harbor provisions for forward-looking statements contained in the Private Securities Litigation Reform Act of 1995 and includes this statement for purposes of complying with the safe harbor provisions. Forward-looking statements, which are based on certain assumptions and describe RPT's future plans, strategies and expectations, are generally identifiable by use of the words "believe," "expect," "intend," "commit," "anticipate," "estimate," "project," "will," "target," "plan", "forecast" or similar expressions. Forward-looking statements regarding Kimco Realty Corporation ("Kimco") and RPT, include, but are not limited to, statements related to the anticipated acquisition of RPT by Kimco and the anticipated timing and benefits thereof and other statements that are not historical facts. These forward-looking statements are based on each of the companies' current plans, objectives, estimates, expectations and intentions and inherently involve significant risks and uncertainties. You should not rely on forward-looking statements since they involve known and unknown risks, uncertainties and other factors which, in some cases, are beyond RPT's and Kimco's control and could materially affect actual results, performances or achievements. Factors which may cause actual results to differ materially from current expectations include, but are not limited to, risks and uncertainties associated with: RPT's and Kimco's ability to complete the proposed transaction on the proposed terms or on the anticipated timeline, or at all, including risks and uncertainties related to securing the necessary RPT shareholder approval and satisfaction of other closing conditions to consummate the proposed transaction; the occurrence of any event, change or other circumstance that could give rise to the termination of the definitive transaction agreement relating to the proposed transaction; risks related to diverting the attention of RPT and Kimco management from ongoing business operations; failure to realize the expected benefits of the proposed transaction; significant transaction costs and/or unknown or inestimable liabilities; the risk of shareholder litigation in connection with the proposed transaction, including resulting expense or delay; the ability to successfully integrate the operations of RPT and Kimco following the closing of the transaction and the risk that such integration may be more difficult, time-consuming or costly than expected; risks related to future opportunities and plans for the combined company, including the uncertainty of expected future financial performance and results of the combined company following completion of the proposed transaction; effects relating to the announcement of the proposed transaction or any further announcements or the consummation of the proposed transaction on the market price of RPT's common shares or Kimco's common stock or on each company's respective relationships with tenants, employees and third-parties; the ability to attract, retain and motivate key personnel; the possibility that, if Kimco does not achieve the perceived benefits of the proposed transaction as rapidly or to the extent anticipated by financial analysts or investors, the market price of Kimco's common stock could decline; general adverse economic and local real estate conditions; the impact of competition, including the availability of suitable acquisition, disposition, development and redevelopment opportunities; adverse changes in the financial condition of joint venture partner(s) or major tenants, including as a result of bankruptcy, insolvency or a general downturn in their business; the potential impact of e-commerce and other changes in consumer buying practices, and changing trends in the retail industry and perceptions by retailers or shoppers, including safety and convenience; disruptions and increases in operating costs due to inflation and supply chain issues; risks associated with the development of properties; changes in governmental laws and regulations, including, but not limited to changes in data privacy, environmental (including climate change), safety and health laws; impairment charges; criminal cybersecurity attacks disruption, data loss or other security incidents and breaches; impact of natural disasters and weather and climate-related events; pandemics or other health crises, such as COVID-19; financing risks, such as the inability to obtain equity, debt or other sources of financing or refinancing on favorable terms or at all; the level and volatility of interest rates; changes in dividend rates or the ability to pay dividends at current levels; RPT's and Kimco's ability to continue to maintain their respective status as a REIT for United States federal income tax purposes and potential risks and uncertainties in connection with their respective UPREIT structure; and the other risks and uncertainties affecting RPT and Kimco, including those described from time to time under the caption "Risk Factors" and elsewhere in RPT's and Kimco's Securities and Exchange Commission ("SEC") filings and reports, including RPT's Annual Report on Form 10-K for the year ended December 31, 2022, Kimco's Annual Report on Form 10-K for the year ended December 31, 2022, and future filings and reports by either company. Moreover, other risks and uncertainties of which RPT or Kimco are not currently aware may also affect each of the companies' forward-looking statements and may cause actual results and the timing of events to differ materially from those anticipated. The forward-looking statements made in this communication are made only as of the date hereof or as of the dates indicated in the forward-looking statements, even if they are subsequently made available by RPT or Kimco on their respective websites or otherwise. Neither RPT nor Kimco undertakes any obligation to update or supplement any forward-looking statements to reflect actual results, new information, future events, changes in its expectations or other circumstances that exist after the date as of which the forward-looking statements were made.
Important Additional Information and Where to Find It
In connection with the proposed transaction, Kimco will file with the SEC a registration statement on Form S-4 to register the shares of Kimco common stock to be issued in connection with the proposed transaction. The registration statement will include a proxy statement/prospectus which will be sent to the shareholders of RPT seeking their approval of their respective transaction-related proposals. INVESTORS AND SECURITY HOLDERS ARE URGED TO READ THE REGISTRATION STATEMENT ON FORM S-4 AND THE RELATED PROXY STATEMENT/PROSPECTUS, AS WELL AS ANY AMENDMENTS OR SUPPLEMENTS TO THOSE DOCUMENTS AND ANY OTHER RELEVANT DOCUMENTS TO BE FILED WITH THE SEC IN CONNECTION WITH THE PROPOSED MERGER, WHEN THEY BECOME AVAILABLE, BECAUSE THEY WILL CONTAIN IMPORTANT INFORMATION ABOUT RPT, KIMCO AND THE PROPOSED TRANSACTION.
Investors and security holders may obtain copies of these documents free of charge through the website maintained by the SEC at www.sec.gov or from RPT at its website, www.rptrealty.com or from Kimco at its website, www.kimcorealty.com. Documents filed with the SEC by RPT will be available free of charge by accessing RPT's website at www.rptrealty.com under the heading Investors or, alternatively, by directing a request to RPT at invest@rptrealty.com or 19 West 44th Street, Suite 1002, New York, NY 10036, telephone: (212) 221-7139, and documents filed with the SEC by Kimco will be available free of charge by accessing Kimco's website at kimcorealty.com under the heading Investors or, alternatively, by directing a request to Kimco at ir@kimcorealty.com or 500 North Broadway, Suite 201, Jericho, NY 11753, telephone: (516) 869-9000.
Participants in the Solicitation
RPT and Kimco and certain of their respective trustees, directors and executive officers and other members of management and employees may be deemed to be participants in the solicitation of proxies from the shareholders of RPT in respect of the proposed transaction under the rules of the SEC. Information about RPT's trustees and executive officers is available in RPT's proxy statement dated March 16, 2023 for its 2023 Annual Meeting of Shareholders. Information about Kimco's directors and executive officers is available in Kimco's proxy statement dated March 15, 2023 for its 2023 Annual Meeting of Stockholders. Other information regarding the participants in the proxy solicitation and a description of their direct and indirect interests, by security holdings or otherwise, will be contained in the proxy statement/prospectus and other relevant materials to be filed with the SEC regarding the proposed transaction when they become available. Investors should read the proxy statement/prospectus carefully when it becomes available before making any voting or investment decisions. You may obtain free copies of these documents from RPT or Kimco using the sources indicated above.
No Offer or Solicitation
This communication shall not constitute an offer to sell or the solicitation of an offer to buy any securities, nor shall there be any sale of securities in any jurisdiction in which such offer, solicitation or sale would be unlawful prior to registration or qualification under the securities laws of any such jurisdiction. No offering of securities shall be made except by means of a prospectus meeting the requirements of Section 10 of the Securities Act.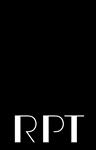 NOTE: This content is not written by or endorsed by "WIAT", its advertisers, or Nexstar Media Inc.
For inquiries or corrections to Press Releases, please reach out to GlobeNewswire.