GlobeNewswire
Zafin™ Unveils Zafin Studio
Extends Leadership in Product and Pricing Innovation and Banking Business Model Transformation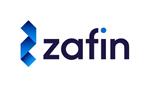 News provided by
Zafin
Sep 19, 2023, 10:00 AM ET
VANCOUVER, British Columbia, Sept. 19, 2023 (GLOBE NEWSWIRE) -- Zafin™, the leading provider of SaaS product and pricing platform solutions for banks, announces the launch of Zafin Studio a framework and methodology designed to inspire both commercial and retail banks to embrace a bolder, more innovative approach to delivering customer-centric product and pricing propositions and support business model transformation.

Built on the foundation of Zafin's proven end-to-end product and pricing platform architecture, Zafin Studio is a consultative framework and methodology that integrates customer-centric design principles with actionable market and customer insights provided by Zafin's Proposition Canvas, Product and Pricing Index (PPI), and Product Explorer. The powerful combination of the Zafin platform plus modeling techniques and tools enables the creation and delivery of tailored customer propositions that closely match customer preferences. This, in turn, extends customer lifetime value and allows banks to unlock valuable data and industry insights to leapfrog the competition when creating and delivering products and offers in market.
A recent 2023 JD Power study reveals that "as deposit balances and financial health levels sink, personalized advice and guidance become more important than ever",* reinforcing the need for banks to accelerate investments in technology in response to evolving customer demands and to meet overall customer satisfaction.
"In the ever-changing landscape of modern banking, banks must be agile, innovative, and able to unlock untapped capabilities from existing data to drive sustainable revenue growth, increase profitability and enhance customer experiences," stated Charbel Safadi, President, Transformation and Modernization at Zafin. "Customer expectations are higher than ever. People want – and expect – their bank to know, understand and help them, and one of the most powerful way banks can do this is through personalization. As the leader in product and pricing lifecycle management, Zafin is committed to work alongside our customers to provide advanced solutions, leveraging generative AI so banks can accelerate time to market of products and services and craft dynamic product propositions that enhance and personalize customer banking experiences, today and in the future."
Currently available for private preview, Zafin's Product and Pricing Index (PPI) aggregates public data from top global banks leveraging Zafin Co-Pilot with advanced AI search capabilities to filter and segment data for precise analysis and gain insights into macro-economic trends and competitive banking offers.
Existing Zafin customers can also take advantage of Product Explorer which offers a smooth and secure connection to Zafin's Product Catalog to provide a unified perspective of all configured products, their attributes, related analytics, and comparative insights using market data accessed via PPI.
Availability
Zafin Product and Pricing Index will be available in private preview in Q4 2023, Zafin Product Explorer will be available in private preview in Q1 2024, and Zafin Proposition Canvas will be in private preview in Q2 2024.
Request a consultation for Zafin Studio today or book a meeting with the Zafin team during the week of Sibos to learn more.
*Source JD Power 2023 US. Retail Banking Study
About Zafin:
Founded in 2002, Zafin offers a SaaS product and pricing platform that simplifies core modernization for top banks worldwide. Our platform enables business users to work collaboratively to design and manage pricing, products, and packages, while technologists streamline core banking systems. 
With Zafin, banks accelerate time to market for new products and offers while lowering the cost of change and achieving tangible business and risk outcomes. The Zafin platform increases business agility while enabling personalized pricing and dynamic responses to evolving customer and market needs. 
Zafin is headquartered in Vancouver, Canada, with offices and customers around the globe including ING, CIBC, HSBC, Wells Fargo, PNC, and ANZ. For more information go to www.zafin.com
Connect with Zafin on Twitter at @zafin, on LinkedIn on YouTube at Zafin youtube or read the Zafin blog .
"Zafin" is a trademark of Zafin. Other product or service names mentioned herein may be the trademarks of their respective owners.
Media Contacts:
Uproar PR for Zafin
Matt Greenfield
mgreenfield@uproarpr.com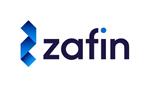 NOTE: This content is not written by or endorsed by "WIAT", its advertisers, or Nexstar Media Inc.
For inquiries or corrections to Press Releases, please reach out to GlobeNewswire.