GlobeNewswire
Breakout Learning Launches Beta of AI-Moderated and Graded Small-Group Discussion Platform for Business Schools
92% of UCLA Anderson's pilot business school class preferred the Breakout Learning experience to the traditional case-study method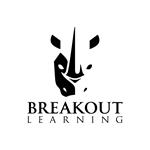 News provided by
Breakout Learning
Sep 18, 2023, 9:30 AM ET
DALLAS, Sept. 18, 2023 (GLOBE NEWSWIRE) -- Breakout Learning, an ed tech company that helps educators use the power of AI to moderate and grade scenario-based, small-group discussions, announced today it is expanding the beta test of its case-study product to select business education institutions across the country in advance of an official launch in 2024. Piloted with Dr. Daniel Nathanson, continuing lecturer and faculty advisor at UCLA Anderson School of Management, the modern take on the case-study method utilizes dynamic multimedia, small-group discussions, and AI-powered moderation and grading to enhance the learning experience for both business school professors and students.

"Students came to class more engaged and with a deeper understanding of the topics and concepts presented in the cases," noted Nathanson, who integrated one of Breakout Learning's cases into a Business Plan Development graduate-level course over the summer. "The AI-generated insights and teaching notes not only simplify grading, but also allow me to tailor my lectures for greater impact." In the pilot, 92% of students preferred the Breakout Learning experience to the traditional reading assignment and essay.
Instead of reading static lesson material, students using Breakout Learning's educational format meet online in small groups and engage with rich scenario-based learning content. Then, instead of submitting traditional homework, they participate in peer-to-peer discussions, which are moderated and graded by AI. The results are shared with instructors for assessment purposes and to tailor their in-class experience.
The Company
Led by CEO and Co-Founder Ramit Varma, Breakout Learning closed a $4 million funding round earlier this year. Varma is also the co-founder of Revolution Prep, a Los Angeles-based tutoring and test prep company that was acquired by Apax Partners in 2021. Varma's co-founders are Chief Technology Officer Joshua Oster-Morris—an accomplished technologist with a track record of building groundbreaking AI products, including natural language processing and image analysis tools for educators—and Chief Content Officer Steven Walters, an award-winning executive producer known for his work on multiple critically acclaimed podcast series such as "American Election: Wicked Game," "Business Movers," and "History Daily." He is also the co-creator and head writer of "1865," a podcast hailed by The A.V. Club as "the best audio fiction podcast of all time."
"Over the past century, our education system transitioned from one focused on critical thinking and dialogue to one centered on passive content absorption and regurgitation," said Varma. "AI is already revolutionizing education, and Breakout Learning is harnessing this transformative technology to reintroduce discussion-based learning, empowering instructors and inspiring students."
The Business School Beta
While the Breakout Learning format has applications across a wide range of academic fields, the initial rollout this fall is focused on business education, where storytelling and the case-study method are widely used to apply concepts to real-world situations and make them more memorable for students.
"We've done little to improve case studies in the 100 years we've been using them for business education and the current state falls short," continued Varma. "With our reinvented case-study method, instead of sending students home with boring PDFs and asking them to prepare for class by writing one-pagers—a meaningless exercise in the post-ChatGPT world—we deliver the stories through dynamic multimedia. We then tee up highly engaging discussions that are evaluated by AI, providing instructors with data to assess students based on their participation and deliver more customized and engaging lectures."
Breakout Learning has additional UCLA Anderson faculty on board to use the product next quarter, including Olav Sorenson, faculty director of the Price Center for Entrepreneurship and Innovation. Meanwhile, this fall, the company is seeking a limited number of additional "Founding Faculty" members to participate in beta testing. Professors will have free access to Breakout Learning's platform and case-study library through the end of the year, in exchange for integrating them into at least one graduate, undergraduate, or executive-education class and providing product feedback. Business school professors interested in participating can apply at breakoutlearning.com/beta.
About Breakout Learning
Breakout Learning is an educational technology company that helps educators use the power of AI to moderate and grade scenario-based, small-group discussions. We offer professors a more effective way to teach through dynamic multimedia delivered to students in online breakout groups, followed by highly engaging small-group discussions that are seamlessly moderated and graded by AI. Students benefit from a deeper and more engaging learning experience that encourages critical thinking, while professors gain AI-powered insights that simplify grading and enable more targeted lectures. For more information, please visit breakoutlearning.com. 
Media Contact:
Abby Wood
awood@wearecsg.com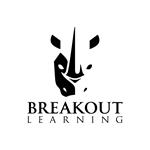 NOTE: This content is not written by or endorsed by "WIAT", its advertisers, or Nexstar Media Inc.
For inquiries or corrections to Press Releases, please reach out to GlobeNewswire.